Differentiators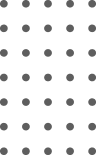 We're in the business of growing your business.
Whether you're a seasoned vet looking for inspiration or a startup, we can provide business direction and growth solutions that deliver results.
Quality of

Content

Growth hacking goes deeper than just analyzing market research. Businesses need content that is both visually appealing and aligned with their needs. Responsive, interactive designs that give a lasting impression on a target audience is just a small part of the path to growth. We create content engineered to disrupt your market.
Relativity of

Content

Disrupting a business market is more complex than just creating content for shock value. Content must relate to your target audience and create a solution to a problem. Without value and direction users will not convert even if the content is visually appealing. We bridge that gap and differentiate you from your competition.
The Story Behind

the Brand

Brands need a chance to tell their stories and this goes further than just a logo and a mantra. We work with businesses to figure out the message they want to deliver and communicate that message through content marketing and social media strategies. Our expertise is in utilizing a strategy that makes your story incredible.